Japanese battery breakthrough! R&D of new batteries with a capacity of more than 8 times! How should China face challenges
18-11-2022
After more than one hundred years of twists and turns, the development of electric energy has become the main energy today, so naturally, the continued development of electric power has attracted international attention. One of the manifestations of electric energy is batteries. The battery has become an important energy storage tool since its appearance. Before the radioactive decay battery was popularized, the traditional chemical battery was still used today.
Although the chemical battery seems to have fallen into a state of exhaustion, its innovation cannot be underestimated. After decades of efforts, Japan has repeatedly achieved technological achievements in the battery field, which makes Japan launch a light lithium sulfur battery, which once again stands on the commanding height of traditional chemical batteries, and can reach a new battery with a storage capacity of eight times that of traditional lithium batteries. For the development of new energy vehicles today, It can be said that this is a very good news, so Japan's development in the battery field has given China an inspiration. How should China face such technical challenges?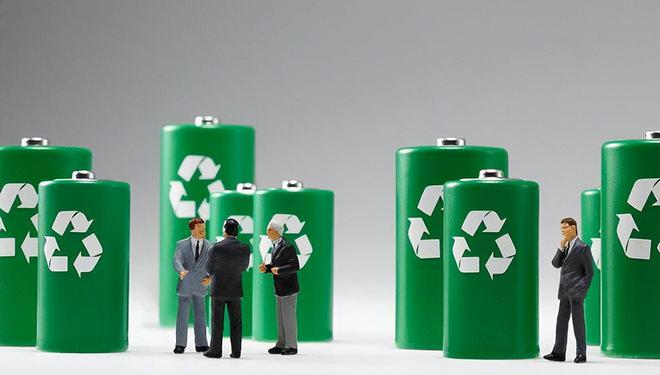 The light lithium sulfur battery proposed by Kansai University of Japan in the early years has become a direction of technological development, and also made Japan make a new breakthrough in the field of battery technology today.
With the same quality, the storage capacity of light lithium sulfur battery can reach eight times that of traditional lithium battery, so its potential in the market is still great. According to some research and development materials published in Japan, light lithium sulfur battery is cheaper than traditional lithium battery in terms of materials, so this has become a reason why it can occupy an advantage in the future.
Of course, the light lithium sulfur battery is still in the experimental stage in the laboratory, but the development of new lithium batteries in Japan can be said to be a great inspiration to China. In the development of new energy, China must master the core new energy technology if it wants to stand in the dominant position in the development of new energy.
In terms of lithium battery technology, China still lags far behind Japan, a traditional battery power, on the whole. Therefore, after seeing that Japan has developed light lithium sulfur batteries, China will certainly take corresponding research topics to ensure that China does not lag behind in the revolution of lithium battery upgrading.
Compared with many battery manufacturers in Japan, China's battery giants Ningde Times and BYD are giants in the industry. They also invest heavily in research and development, and are making breakthroughs in many battery technologies, which can be seen from the number of patent applications of the two companies. With the continuous investment of battery giants, China's performance in the battery field is still poor, largely because many new technologies are still passing the technical verification, and there is still a long way to go in practical application. This is the same as the light lithium sulfur battery technology developed in Japan. After applying for a patent, whether this technology can be used in practice or not must go through more than ten years of technical verification experiments.
China's BYD battery technology is the same as the light lithium sulfur battery technology being developed by Ningde Times. Many of them are still in the laboratory or have just applied for patents. Therefore, many new technologies in the battery field in China have not yet appeared. This also makes China's momentum of catching up in the battery field more and more strong. It is believed that many battery manufacturers in China can also come up with new technologies that are as cross cutting as light lithium sulfur batteries in the future, which is also the fundamental path for China to become a technological power. After Ben announced the new technology of light lithium sulfur battery on that day, it is undoubtedly an epochal technology in the field of traditional lithium battery, which is of great significance for Japan to consolidate its position in the field of battery technology. In contrast, China is also catching up in the field of battery technology. Many battery manufacturing giants have obtained many patents in the field of battery technology. I believe that China, like Japan, can become a powerful country in the field of new energy technology in the future.