Inspired by Tesla! A $300000 electric yacht is unveiled!
04-01-2023
Have you ever played a private yacht? Do you still remember the rent of thousands of dollars?
In fact, on the one hand, the high rent of yachts is due to the high price of yachts, which usually requires high maintenance costs, and on the other hand, the fuel consumption of yachts is very expensive. Generally, the fuel consumption of a small yacht running for one hour is about 20 liters or more. If the displacement or power is higher, the consumption will increase geometrically.
The best way to solve the problem of high fuel consumption is to use electric energy from the perspective of automobiles. Compared with gasoline, the cost of electricity is lower, and it can be supplemented by electricity when docked, which is as convenient as fuel.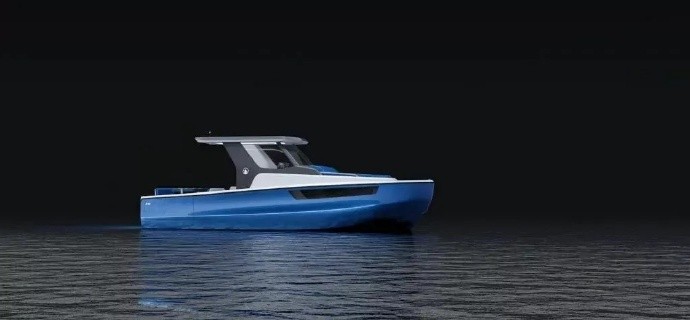 Therefore, based on this concept, an electric yacht was born.
The brand of this yacht is BIG, and its founder is John Vo, the former global manufacturing director of Tesla. He has publicly stated on many occasions that the inspiration of this yacht comes from Tesla electric vehicles.
This electric yacht is equipped with a 221kWh high-capacity lithium ion battery pack, and has a motor with a maximum output power of up to 800 horsepower in the hull. Compared with ordinary marine internal combustion engines, it has stronger power output performance.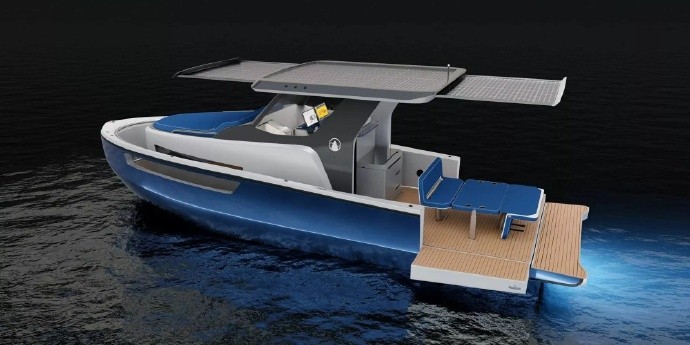 In order to meet emergency at sea, the ship is also equipped with retractable solar panels. When driving slowly or stopping, the solar panels can automatically stretch out to receive sunlight, and the generated electric energy will charge the electrical appliances and power batteries on board. In theory, when there is no electricity, the ship can completely rely on solar panels to drive the hull forward, but the electric energy obtained every day can only go forward a few kilometers.
‍